The 4th Conference on geotechnics for sustainable infrastructure development (GEOTEC Hanoi 2019) opened on November 28 morning, attended by more than 1,000 international delegates and businesses in the field of foundation and construction. Besides the main lectures from leading experts, there are 185 scientific articles have been selected for presentation during the conference time (Japan contributed 62 articles, Vietnam 47 articles, and Korea 14 articles).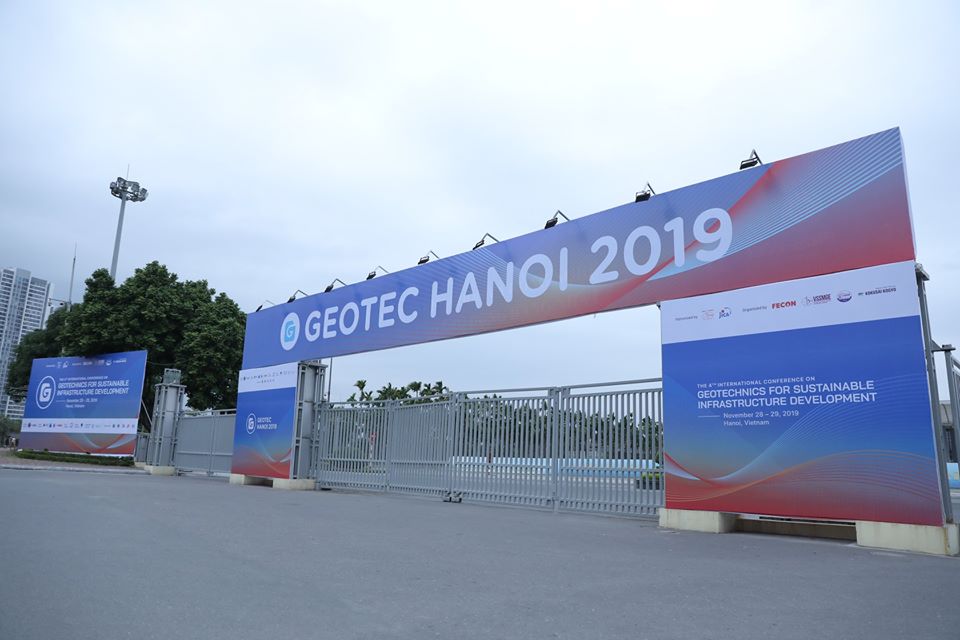 Within the conference, there are 60 exhibitions, introducing new technical solutions on designing, production and construction of foundation, underground constructions and transport infrastructure projects.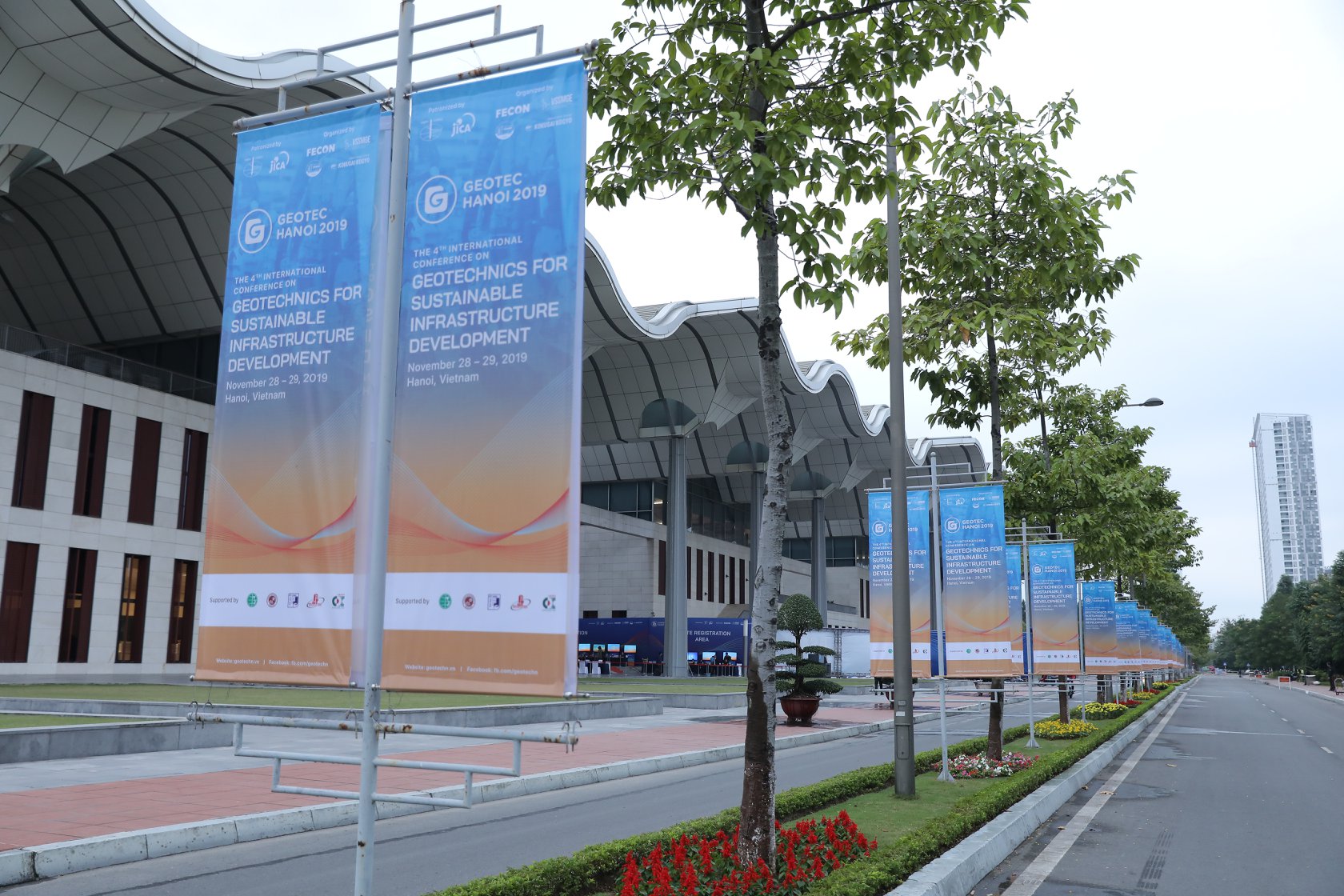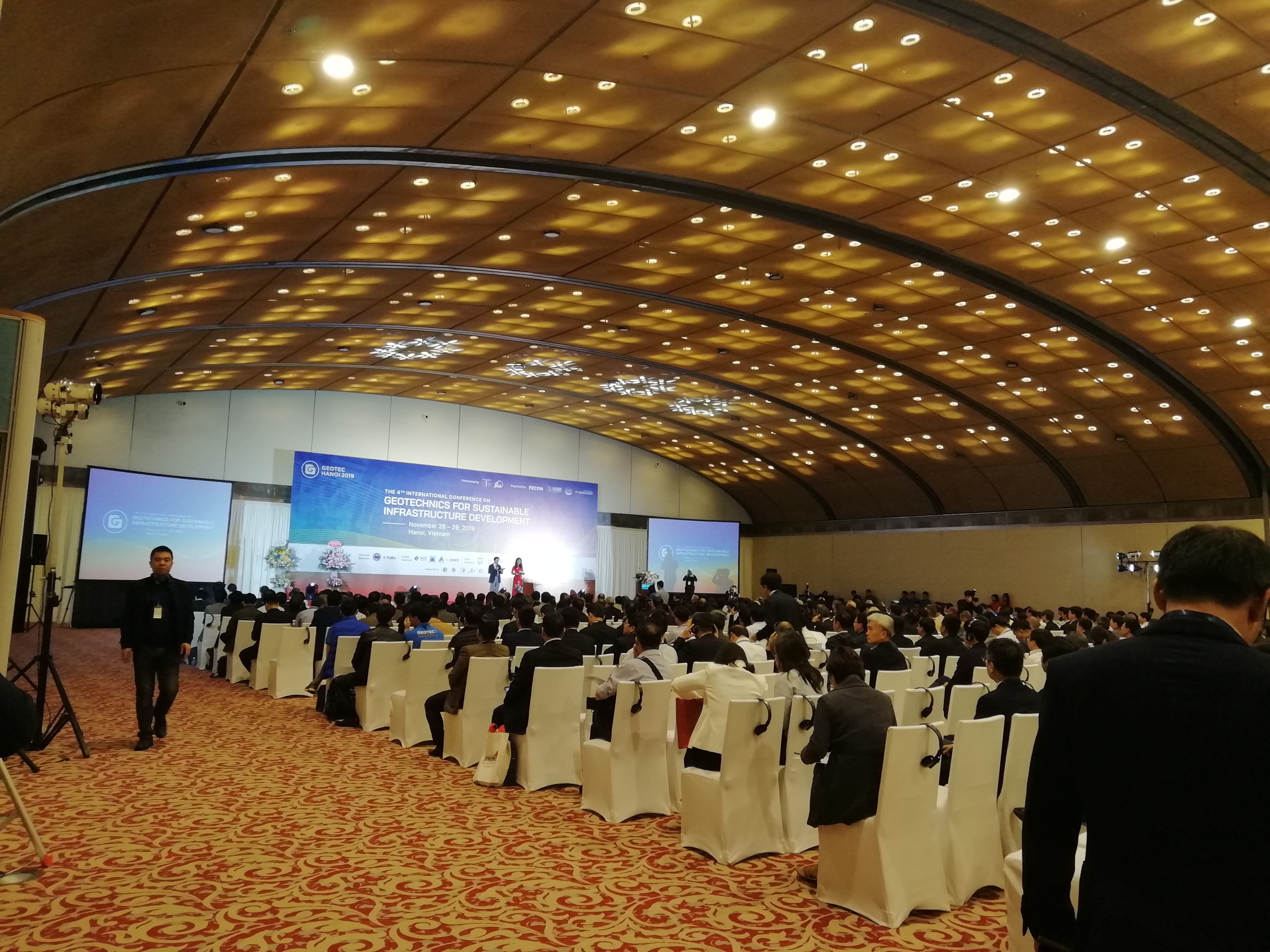 It is an honor for Sinorock to participate in this event as an exhibitor.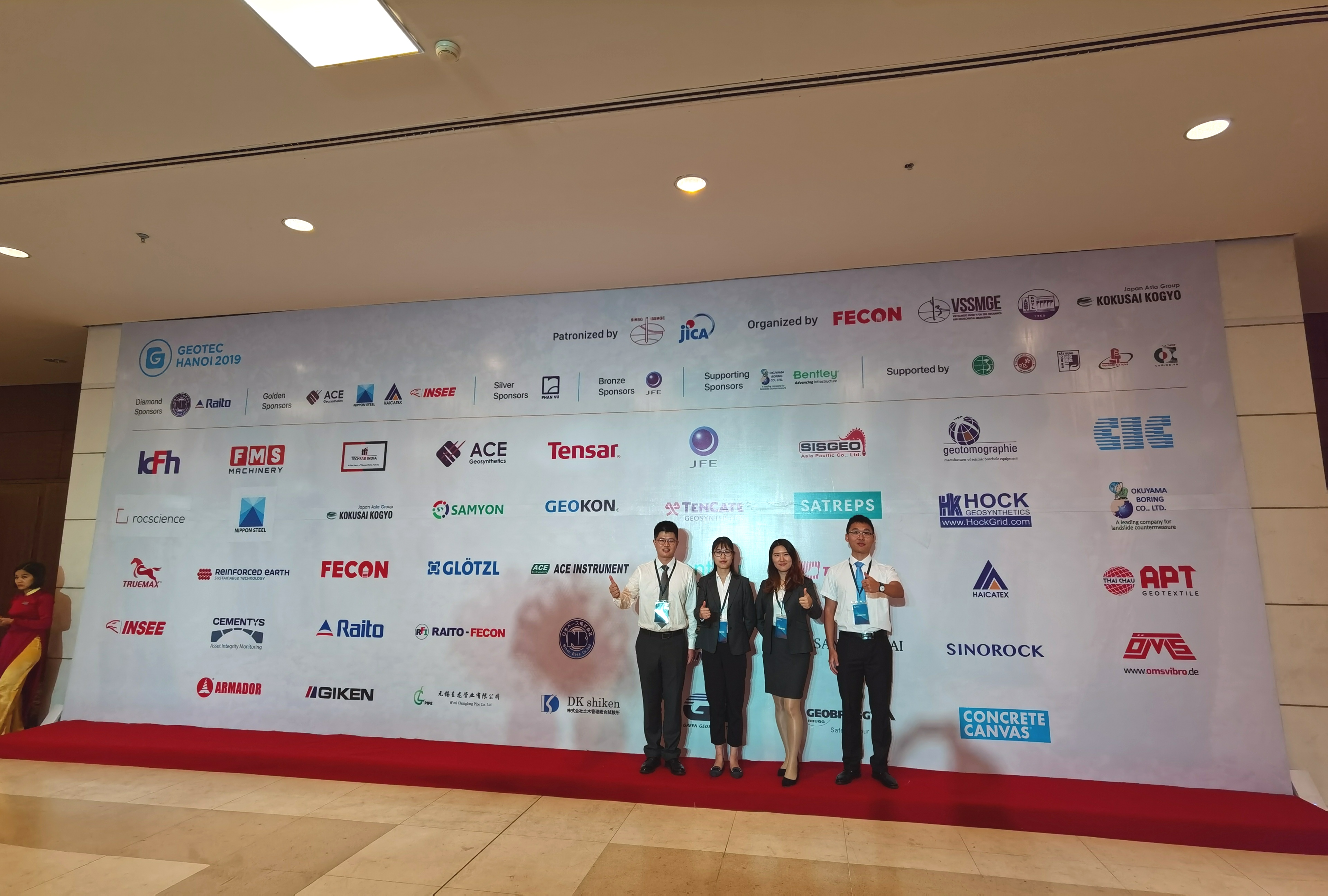 During the meeting, Sinorock introduced the testing technology and methods of foundation piles to the participants.Technicians from various countries have shown great interest in our high-strain technology, static load technology, and sonic logging technology.Our overseas business personnel are also active and attentive for their various problems.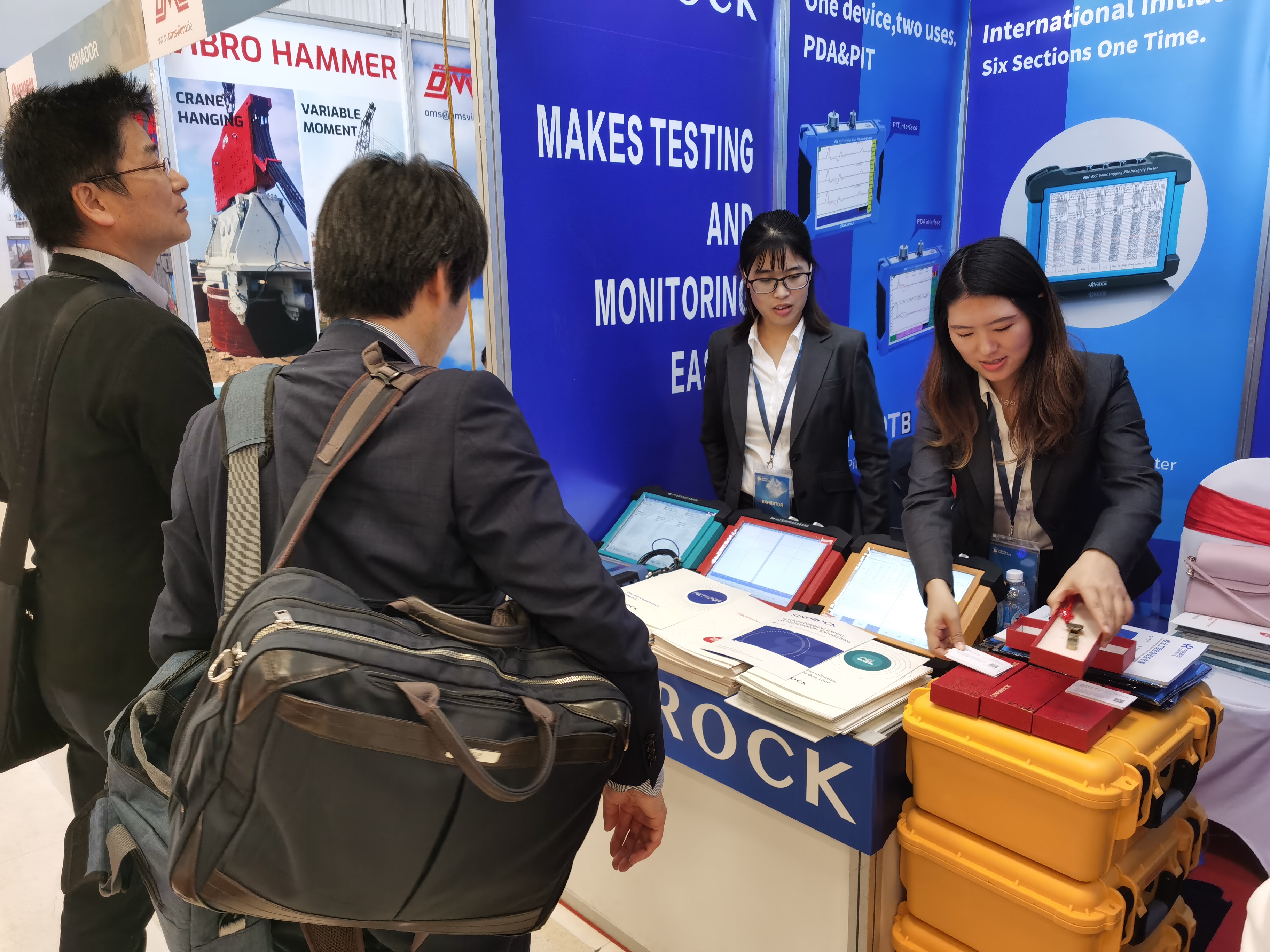 The 4th International conference, GEOTEC HANOI 2019 (GH2019) was organized by FECON Corporation, the Vietnamese Society for Soil Mechanics and Geotechnical Engineering (VSSMGE), the Thuyloi University (TLU), and Kokusai Kogyo Co., Ltd (KKC) on November 28-29, 2019 at the National Convention Center, Hanoi, Vietnam. FECON Corporation also led the exhibitors to visit the subway construction project in Hanoi in advance.

"Vietnam is doing its utmost to become a modern, industrialised country, so the demand for expanding infrastructure, industrial production, and urbanisation remains huge under the national development strategy to 2030, with vision to 2045," Khoa said.
"One of the fastest ways to carry out the target is to apply cutting-edge technologies and advanced knowledge into developing each product and project," the FECON chairman said.
In this 4th conference, besides the four typical themes of GEOTEC HANOI series, i.e. Deep foundations, Tunnelling and underground spaces, Ground improvement, and Geotechnical modelling and monitoring, two new and imperative topics in sustainable development, namely, Landslide and erosion, and Coastal foundation engineering, are also included.We also learned about the latest information and technology of the Deep Foundations industry, which provided many ideas for the further development of Sinorock.

The fourth International Conference on Geotechnics for Sustainable Infrastructure Development (Geotec Hanoi 2019) concluded in Hanoi on November 29, helping to narrow the geotechnical engineering gap between Vietnam and developed countries.