DFI of India (DFII) in collaboration with Indian Geotechnical Society (IGS) Baroda Chapter organized its 12th annual conference in October 2023. The objective of the conference is to present and deliberate the successes and failures of geotechnical foundation construction in major projects helping the industry to select the right philosophy and procedures for future adoption. The conference will seek to present current research in advanced foundation analyses, designs and field practices pursued by technology institutions.

The conference will focus on the following topics.
• Deep Foundation and Deep Excavation Techniques (Renewable Energy Sector; Urban, Industrial, Transportation Infrastructure; Complex Soils, Coralline, Carbonate or Weak Rock).
• Sustainability Practices in Deep Foundation Industry.
•Investigation and Reuse of Existing Deep Foundations for Economical Perspective and Sustainability.
•Innovative Techniques and Testing for Foundations and Geotechnical Investigations, Monitoring and Performance.
• Construction and QA/QC of Deep Foundations Including Case Studies.
• Ground Improvement Techniques.
• Geotechnics for Marine, Near-shore and Coastal Construction.
•Innovations in Experimental and Numerical Methods in Deep Foundations and Ground Improvement.
•Futuristic Technologies in Deep Foundations - Large Diameter Piles, Helical Piles, Monopiles, Tiebacks, Driving Devices, etc; Legal and Contractual Aspects of Deep Foundation Construction Projects..
Wuhan Sinorock Technology Co., Ltd. displayed advanced testing equipment on the spot, which attracted wide attention from the participants during the exhibition tour.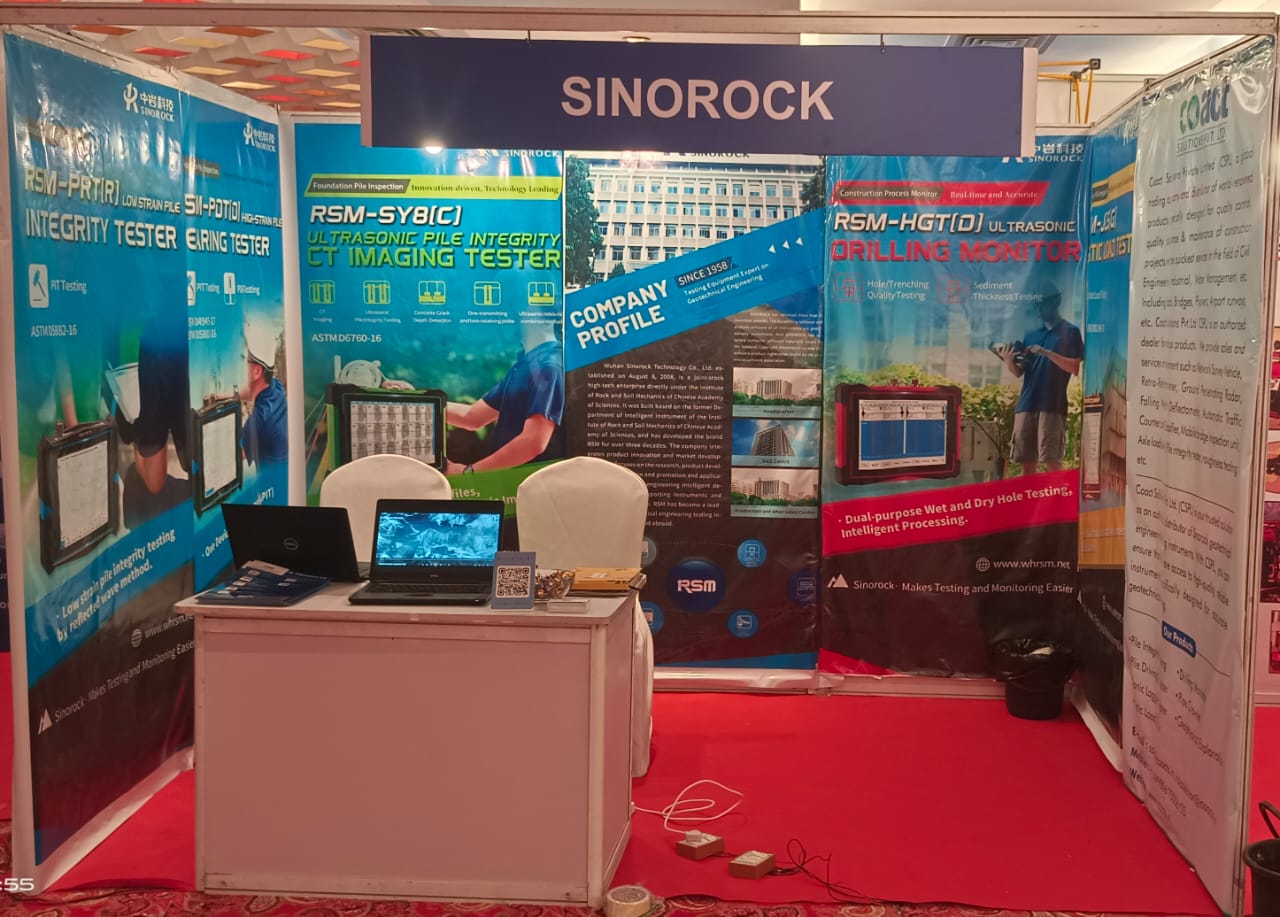 Thank you Coact for your long-term support of Sinorock. If engineers in India are interested in pile inspection technology, please contact Coact.
Welcome to subscribe to Wuhan Sinorock Technology Co.,Ltd. Youtube channel to learn more about non-destructive testing of foundation piles!